Join the St. James School family
1. Take a Tour
Visit St. James School or attend one of our open house events to learn more about St. James.
2. Apply Now
Applications for the upcoming 2022-2023 school year open January 30th, 2022. Acceptance letters will be sent out on Sunday, February 27, 2022.
3. Join St. James School
Become a part of a thriving community that's committed to helping your students reach their full potential.
Take a Tour
Why St. James?
Years of providing an exceptional Catholic education
Student Teacher Ratio
Times named National Blue Ribbon School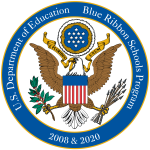 Your child deserves a thriving place to grow in faith and intellect.
As a parent, you want your child to receive an education that:
Helps them reach their full academic potential
Instills a deep-rooted foundation of faith in Christ
Empowers them to become men and women of leadership and service
Take a Tour
At St. James School, your child can be part of a community that promotes:
Upcoming Events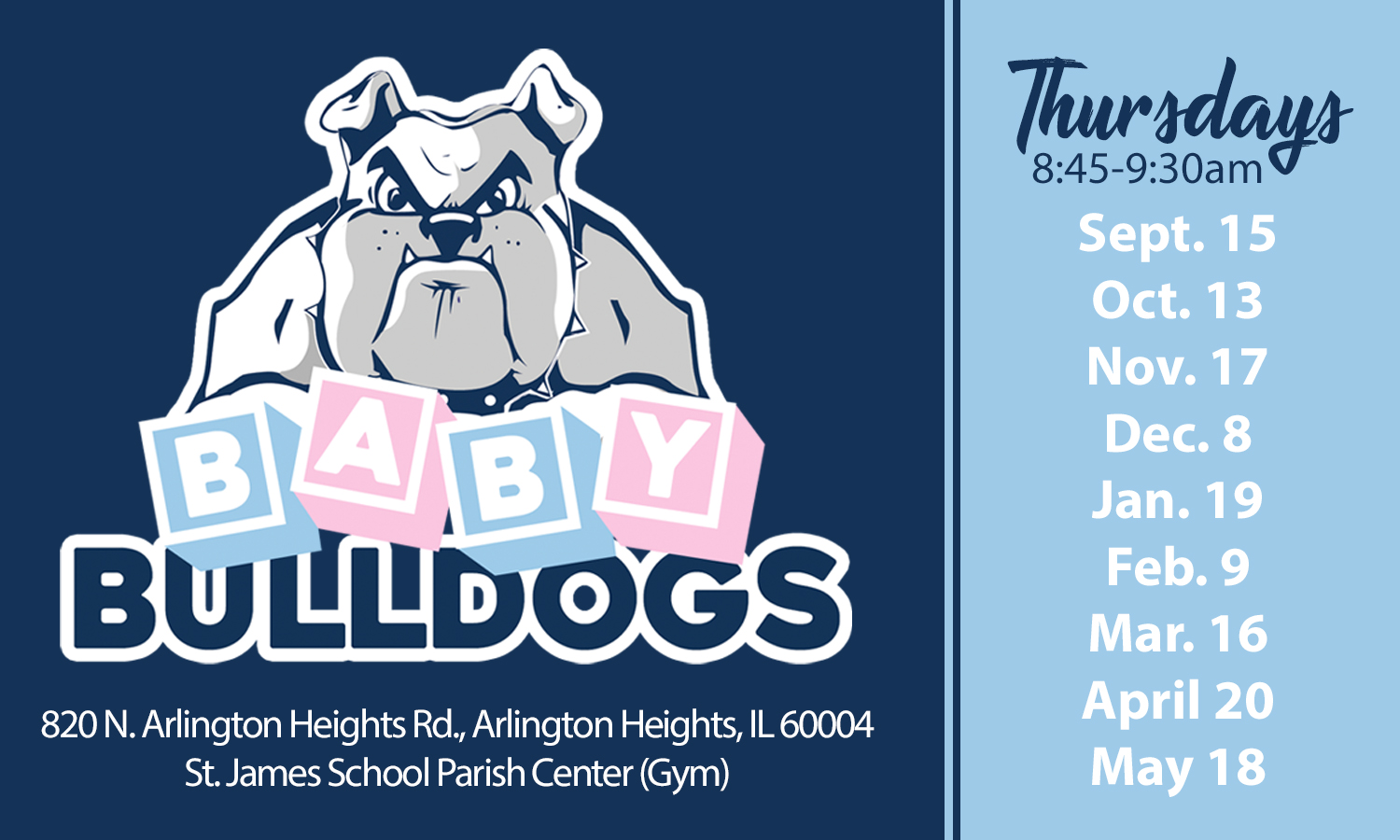 Baby Bulldogs
September - May
Calling all Baby Bulldogs ages 0-4! Join us one Thursday a month from 8:45-9:30am at St. James School Parish Center (gym). Children are encouraged to play with our age-appropriate equipment while parents/guardians mingle.
All are welcome. You do not need to be a SJS family to attend. Please enter the office, door B1, to check-in.
𝘛𝘪𝘮𝘦𝘴 𝘢𝘯𝘥 𝘥𝘢𝘵𝘦𝘴 𝘢𝘳𝘦 𝘴𝘶𝘣𝘫𝘦𝘤𝘵 𝘵𝘰 𝘤𝘩𝘢𝘯𝘨𝘦. 𝘗𝘭𝘦𝘢𝘴𝘦 𝘯𝘰 𝘴𝘯𝘢𝘤𝘬𝘴 𝘢𝘴 𝘰𝘶𝘳 𝘨𝘺𝘮 𝘪𝘴 𝘢 𝘯𝘶𝘵-𝘧𝘳𝘦𝘦 𝘻𝘰𝘯𝘦.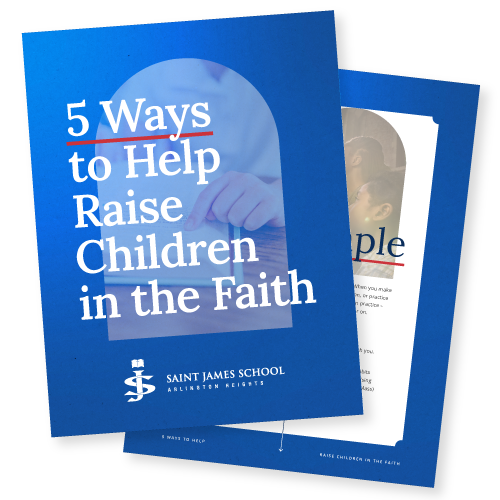 Free Download
5 Ways to Help Raise Children in the Faith